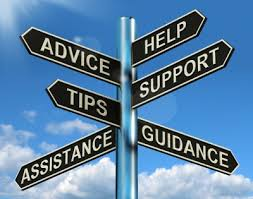 Grimes Financial Services was started by President and Financial Advisor Brad Grimes in 1997. Brad and his staff remain committed to serving clients as an independent financial advisement firm, which leads us to tackle a few frequently ask questions. 
What it is an independent financial advisor?
An independent financial advisor is a professional who surveys your financial situations and offers recommendations that align with your financial and personal goals. Each person and family is considered individually without a cookie cutter mentality that everyone's needs, interests and goals are the same within a particular demographic such as age. An independent financial advisor leverages best of class solutions from across the marketplace tailored on what is best for the client.
What does it mean to us to be an independent company?
Again, clients' best interests come first. Always. Grimes Financial Services has no sales quotas or obligations beyond serving our clients. We are not spinning our wheels on biased financial direction from a corporate bank or a financial advisement franchise.  We focus our time working directly for our clients to help them grow and maintain wealth in the most cost-effective manner feasible. Our client meetings can last from 30 minutes to 3 hours, depending on the preferences and needs of our clients. Our clients are always in control, we work for them and if our clients do well, we do well. It's that simple.
How much does it cost to start with Grimes Financial?
Absolutely nothing! There is never a charge for a first-time meeting. We simply just do not know if we are right for each other in the beginning. While we adapt to each client's preferences and circumstances, this often this means we take a three-meeting attitude. The first meeting is simply "get to know each other"  and if we mutually feel there is value, then we schedule a follow up meeting and complete the necessary paperwork to get started. Afterwards we extend a 90 day follow up meeting option for any questions or changes that our clients would like to have addressed.
How does Grimes Financial make money?
There are many ways that we can get paid and we will always provide full cost information up front. Compensation is driven by the solutions selected by the client. Some cost factors are within our control, some are not, however we can always guarantee full transparency.
Thank you for reading and please let us know if we can be of service to you, your family or business!