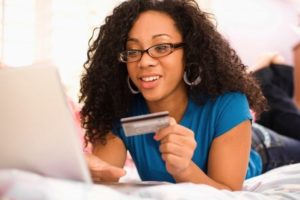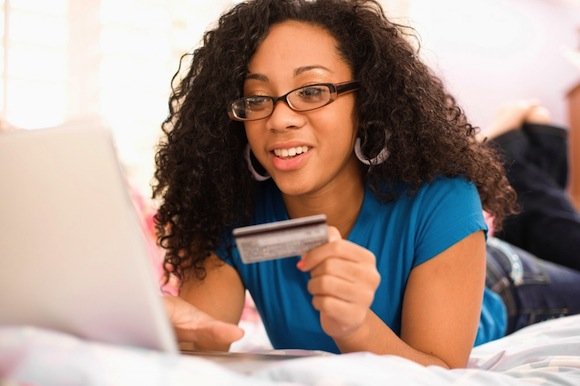 Children  are told we don't talk about money. We don't ask people how much money they make for a living or even how much things cost. To an extent, this is fair, and children should be taught to respect privacy, but we cannot afford to stigmatize money topics as off limits.
Money is going to be a part of our children's lives no matter where they go or what they do. We are doing a disservice to them if we don't teach them a least the basics of how money works. Kids need to know more than how easy it is to spend. They need to be taught the rewards of saving, building credit and the risks of high interest credit cards.
Financial literacy is an epic failure in America. Our kids are graduating high school and even college without the most fundamental concepts of managing money. It is easier to play the blame game of who is at fault, but the reality is we must fix the problem. Take the initiative at home with your children, grandchildren, nieces and nephews. Good financial health should be modeled and openly discussed.
Teaching our youth about money sets the stage for separating them from others who will, at best, live paycheck to paycheck rather than pursuing financial independence. Below are a few ideas to get started:
 Open an investment account: Start with $250 and add to it periodically. Show kids how they can set money aside and let it work for them. Allow them to see monthly statements and watch the value grow over time. This could also be a way for gifts to be made to the child from other family members to help pay for college.
Let the kids work: Increasingly kids seem to be less interested in working part time jobs and this is concerning. Kids need to figure out early that working is required to grow wealth and maintain their preferred lifestyle. Some parents feel strongly that school needs to be the only priority, and this may be appropriate depending on the child, but pay them for chores rather than providing an allowance handout. Start early and consistently reinforce that money is earned, not given.
Explain how credit cards work: This is probably the single most important lesson we can teach our youth. Never spend money via a credit card that you do not have. You must be able to pay off the credit card balance in full at the end of the billing cycle. If you cannot, you cannot afford the purchase.
Credit cards are not all bad by any means, there are rewards and added protection on purchases. Kids do need to understand how to avoid the trap of high interest credit card debt. Consider cosigning for a limited credit line credit card for your child when they turn sixteen years old. Let them be part of the process of signing up and paying the bill, in full, each month for approved purchases only. Building credit responsibly and understanding how credit cards work is a key financial lesson.
Be a part of the financial literacy solution for our youth. We are not doing our kids any favors by buying them everything they want and not educating them on the realities of money. A little financial guidance can go a long way. Contact Grimes Financial Services for more tips on bridging the gap between finances and your children. We are here to help!
Grimes Financial Services, 2 Williams Street, Lexington, North Carolina 27292 Get Directions
Phone: (336)-249-2723, Fax: (336) 249-2727, Email: brad@grimesfinancial.com
Securities offered through Cambridge Investment Research, Inc., a Broker/Dealer, Member FINRA/SIPC. Advisory services through Cambridge Investment Research Advisors, Inc., a Registered Investment Adviser. Cambridge and Grimes Financial Services, Inc. are not affiliated. This communication is strictly intended for individuals residing in the states of AK, AL, AR, CA, FL, LA, MS, NC, SC, TN, TX, and VA. The information being provided is strictly as a courtesy. When you link to any of these web-sites provided herein, Advisor Financial makes no representation as to the completeness or accuracy of information provided at these sites. Nor is the company liable for any direct or indirect technical or system issues or any consequences arising out of your access to or your use of third-party technologies, sites, information and programs made available through this site.
Grimes Financial Services