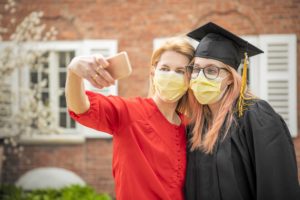 COVID-19 has certainly robbed any chance of 2020 being like any other year. Our high school seniors have missed out on many senior milestones including proms and graduation ceremonies. The Class of 2020's senior year has unfolded like no one could have imagined. It is a new world right now and we must adapt as continued uncertainties are inevitable.
One topic parents and their soon to be college freshmen should discuss is whether a four-year college is appropriate for Fall 2020. Many schools are discussing not having classes on campus for the fall semester. If classes are solely online, what is left to the college experience that could not be provided through our local community college at a fraction of the cost?
Parents and their rising freshmen may decide it makes sense to wait until dorms open and traditional classes resume before committing to the premium price tag that typically comes with a four-year school. An often-overlooked option to dramatically reduce the cost of higher education is to fully evaluate community college options including picking up transferable credits while living at home.
Long before we heard of COVID-19, college seniors were graduating with crushing student loan debt due to rapidly increasing tuition and housing fees. Families need to carefully review all factors involved in college planning but price matters now more than ever. Higher education decisions need to involve the parent and child looking hard at what they will, and potentially will not, be missing at four-year schools this fall.